Praise God!  Glory to Him and bless the Communion of Saints!  And, (oddly enough), God bless United Airlines.
This past Saturday, I lost my Amazon Kindle Paperwhite on my flight from SFO to Las Vegas.  I did not think I would ever see it, again.  I filed a claim, but they didn't give me a claim number.  So, I assumed my claim would go into the ether and be forgotten.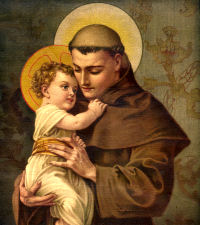 When I went to Mass on Sunday at the Guardian Angel Cathedral of Las Vegas, I prayed to St. Anthony of Padua, the patron saint of lost articles.  I asked that if it was God's will, that St. Anthony would help intercede for me and ask God to help me find my Kindle, again.